Bitmain Antminer S9 S9I S9J S9K S9se Bitcoin Miner
Product Detail
Product Tags
Product Description
Bitcoin miner Antminer S9 from Bitmain mining SHA-256 algorithm with a maximum hashrate of 13.5TH/s for a power consumption of 1350W.
of 13.5TH/s for a power consumption of 1350W.
The Antminer S9 S9I S9J S9K S9se Bitcoin Miner is the perfect choice for miners looking for a powerful, efficient and reliable mining solution. This miner features a hash rate of up to 14 TH/s, making it one of the most powerful miners on the market. It also offers a low power consumption of only 0.098 J/GH, making it an energy efficient choice for those looking to reduce their electricity costs. This miner is also designed to be easy to use and maintain, with a user-friendly interface and intuitive controls. With its advanced features, the Antminer S9 is the ideal choice for those looking to maximize their profits from mining Bitcoi
S9: 14T | 1400W | 100J/T
S9: 13T | 1300W | 100J/T
S9: 13.5T | 1350W | 100J/T
S9 SE: 16T | 1280W | 80J/T
S9I: 14T | 1320W | 94J/T
S9I: 14.5T | 1365W | 94J/T
S9I: 13T | 1290W | 99J/T
S9I: 13.5T | 1310W | 97J/T
S9J: 14T | 1314W | 94J/T
S9J: 14.5T | 1350W | 93J/T
S9K: 13.5T | 1148W | 85J/T
Used Antminer S9 The main improvement of S9 is the decrease in power consumption. With a hashrate of 13.5T/14T, the rated power consumption of the S9i (14T) is 1310W, and the rated power consumption of the S9 (13Th) is 1280W. S9I can be used not only to mine BTC and BCH but also to mine other encrypted digital currencies with the SHA256 algorithm. The decrease in power consumption of the S9 miner is mainly due to the optimization of the overall cooling system of the miner. Another benefit brought about by the improvement of the cooling system is the decrease in chip temperature. In the 40°C Thermostat environment, the chip temperature of the S9i miner is about 5°C lower than that of the S9. The reduction in chip temperature improves the stability and reliability of the miner's operation, which can extend the life of the miner in the long run.
Video
Parameters
| | |
| --- | --- |
| Model | S9 |
| Crypto Algorithm | SHA256 | BTC/BCH |
| Hashrate | 13.5T |
| Power Consumption | 1350W± 5% |
| Power Efficiency | 100J/TH ± 5%@25℃ |
| Net Dimensions | 350 x 135 x 158 mm |
| Net Weight | 6KG |
| Power supply AC Input Frequency Range | 47~63Hz |
| Fans | 2 |
| Noise Level | 80bd |
| Networking connection mode | RJ45 Ethernet 10/100M |
| Operation temperature | 5~45℃ |
| Storage temperature | -20~70℃ |
| Operation humidity(non-condensing) | 10~90% RH |
| Power Type | Apw3++ |
Product Pictures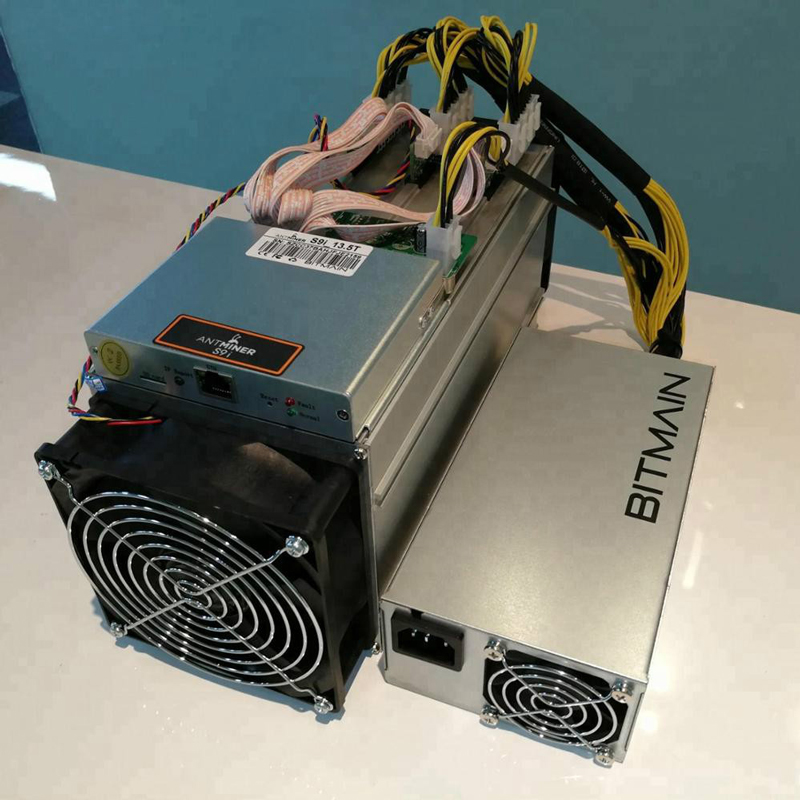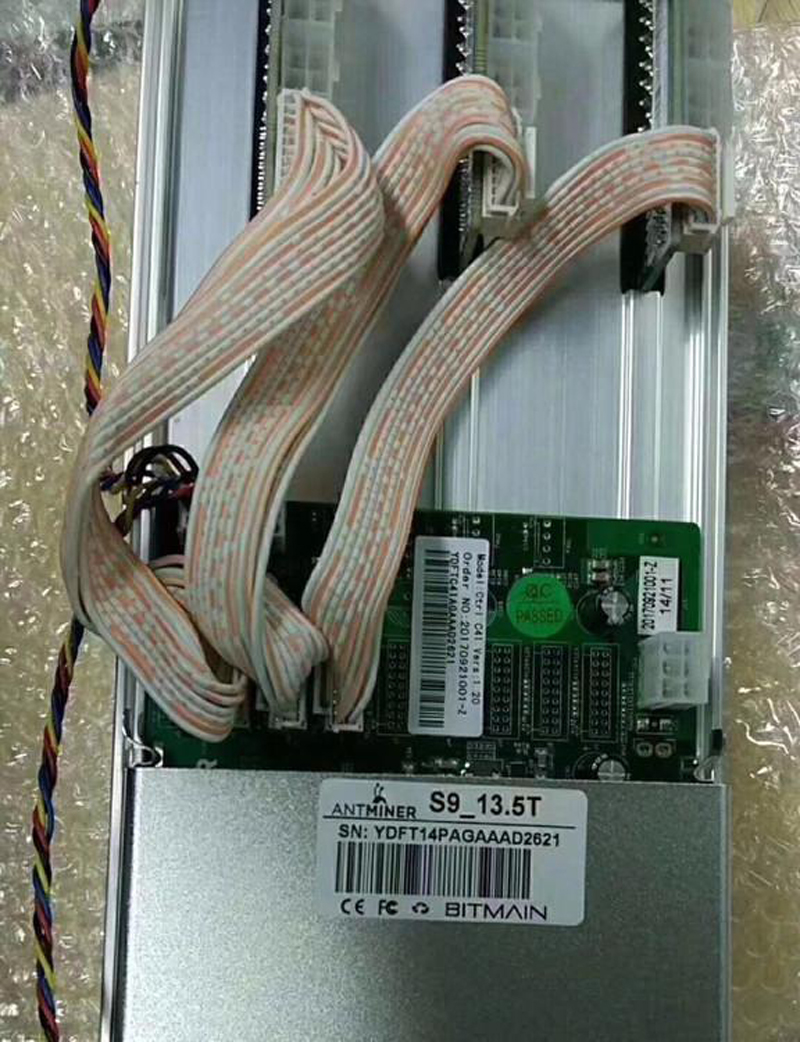 Payment Options
How to determine product prices and shipping costs?
When you are ready to buy one or more products. You can consult the sales Manager to get a sample of the proforma invoice. The category, product price, and freight are included.
How to complete the payment?
We have the following payment methods. You can tell our sales Manager which payment you prefer and complete it. After the customer service checks and confirms the payment is completed. Provide the proforma invoice. And we will prepare to ship.
Cryptocurrency Payment
Due to the recent adjustment of the cryptocurrency wallet address, the cryptocurrency only accepts USDT (TRC20 | TRON) transfers, please note, do not transfer any other cryptos.

USDT - The payment method at the designated address is efficient and practical and can be used anywhere in the world.
Wallet Address (Scan QR CODE)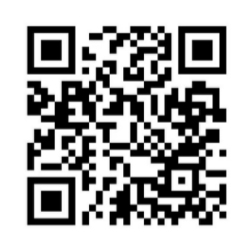 Cooperation Express

Q: When will we ship after payment?
A: In order to ensure that the products we ship are in good condition. Issued approximately 3-5 days after receiving your payment.
Q: What if the product is damaged during transportation?
A: We will use a more robust package when shipping to avoid damage to the goods, and we can purchase transportation insurance in advance to reduce the loss of in the transport. although this problem is not common.
Q: What payment methods do we support?
A: We support bank transfer, wire transfer, Western Union, BTC, third-party guarantee and Paypal.
Q: What should I do if there is a problem after receiving the products?
A: We have established good relationships with maintenance departments in many countries/regions in the world. For example, Venezuela, Iran, etc. If you have any questions within 3 days after receiving the goods, you can apply for after-sales service on the "My Order" page.
Q: Which express we support?
A: We will choose the cheapest and fastest transportation method for you. And we support DHL, UPS, TNT, Fedex, BRE, and also have express delivery services, such as Russia, the United States, Kuwait, etc.
Purchase Guid
1. Prices on the website are for reference only, and are subject to the following order prices. If you need to purchase, please contact us to place an order and ask for a quote for assistance.
2. All pictures and parameters are for reference only, and subject to the final delivery version.
3. There is any doubts just feel free to contact us, We will be 24 hours online service (Click the button for live chat).
---
Previous:
---